Hydrant Flushing begins this Monday June 14, 2021 (see schedule)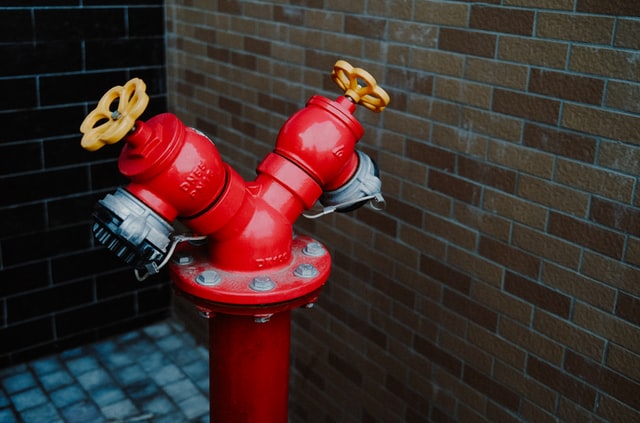 How Does Flushing Benefit Your Water?
Flushing of the Water Mains
Flushing the water mains improves water quality by removing sediment that slowly builds up at the bottom of the water main over time. The sediment comes from internal corrosion of the water mains over many years.
Water main flushing is the process of cleaning or "scouring" the interior of water distribution mains (pipes) by sending a rapid flow of water through the mains. Distribution mains convey water to homes, businesses and hydrants in your neighborhood. Flushing helps maintain water quality.
What To Expect?
During water Main Flushing, the scouring of water lines can also cause brown water, run your outside hose spigot until the water clears. Remember this is beneficial in the long run and can cause moments of frustration, but this is normal!
You will not run out of water, our Operator will be keeping a close eye on the storage tanks. If you experience low pressure give it some time, as we may be flushing in your area.
Operators and DPW will be working night hours in addition to not disturb your water usage. Do not be alarmed.
Feel free to reach out to JCO Inc 24/7 answering service (845-888-5755)
To see when your road will be flushed please see below schedule!
Thank you!
Flushing Schedule
Daytime (8am-3pm)
Nightime (8pm-12am)
Monday- (nightime) Goshen Ave, West Main St, route 208 up to North St.
Tuesday- (nightime) North St to end of 94 by Ahern Blvd. Brotherhood plaza, Cartwheel Ct, Weathervane Dr
Wednesday- (daytime) Ahern Blvd, Washington Blvd, Winchester Way, Lincoln Dr, Belvoir Dr (All Side Rds.)
Thursday- (daytime) Decker Dr, Clinton Dr, Capitol Dr, Congress Dr, (all side roads)
Friday- (Daytime) Ballard Pond Rd, Alexander Dr, Rest of Decker Dr, Toleman Rd, Woodfield, Bull Rd, Emerson Dr.