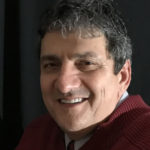 Joseph Bucco
Mayor
Dear Friends:
On behalf of the Village Board, I would like to welcome you to the Village of Washingtonville, NY. The residents of Washingtonville take great pride in their community. In addition to beautiful parks and outdoor recreational space, our Village has a growing business district and beautiful residential neighborhoods.
We are home to multiple parks, playgrounds, and fields, within walking distance from most residents' homes. We completed a dog park free to residents and are in the process of planning bocce ball, basketball, handball and pickleball courts. These qualities make our Village a community of distinction. The Village of Washingtonville is a vibrant, quaint, scenic village and a great place to raise a family.
Please take a few minutes to acquaint yourself with our website and discover the many wonderful attributes the Village of Washingtonville offers. I encourage you to look over the site and if you have any questions or would like more detailed information on the village, our staff would be happy to assist you. I can be reached in Village Hall at (845) 496-2555 or email mayor@washingtonville-ny.gov.
Thank you for visiting.
Joseph Bucco
Mayor